The difference is in the details on a luxury cruise with CruisesOnly. Set sail aboard high-end cruise lines, choosing from all-inclusive cruise experiences, small ship sailings, megayachts and more with the help of your Personal Cruise Concierge. Plus, enjoy attractive rates and a bevy of bonus offers on every voyage. View all of our Luxury Cruise sailings and offers.
Call us at 800-454-0927 to speak to a Cruise Concierge today.
Oceania Cruises is the ultimate small ship experience packed full of comfort and style. No matter your destination, Oceania Cruises will take you there in comfort and style. There's never any need to rush, stand in long lines or get lost in crowds.
Oceania Cruise Ship & Fleet:
Vista - New for 2023 - Introduces several unique firsts for dining and guest experiences, including Ember, their new signature restaurant featuring elevated American cuisine; Aquamar Kitchen, featuring indulgent wellness-inspired dishes at breakfast and lunch; and The Bakery at Baristas, an expansion of popular coffee bar which serves freshly baked French and Italian pastries. In addition to an elevated mixology program, Vista also reveals all-new Broadway-caliber productions led by "Dancing with the Stars" choreographer Britt Stewart.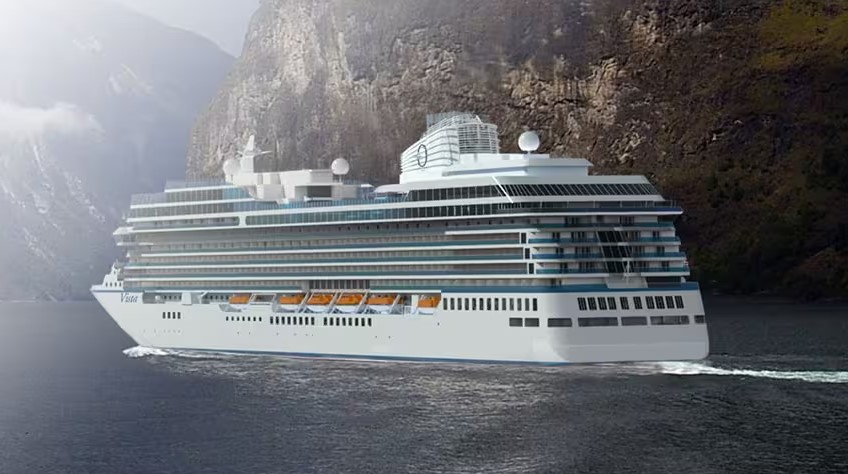 Allura is the sister ship to Vista and will be debuting in 2025. Allura's 2025 Inaugural Season will reveal treasured favorites that draw you back time and again alongside intriguing off-the-beaten-path destinations that illuminate unique travel experiences and the best-kept secrets.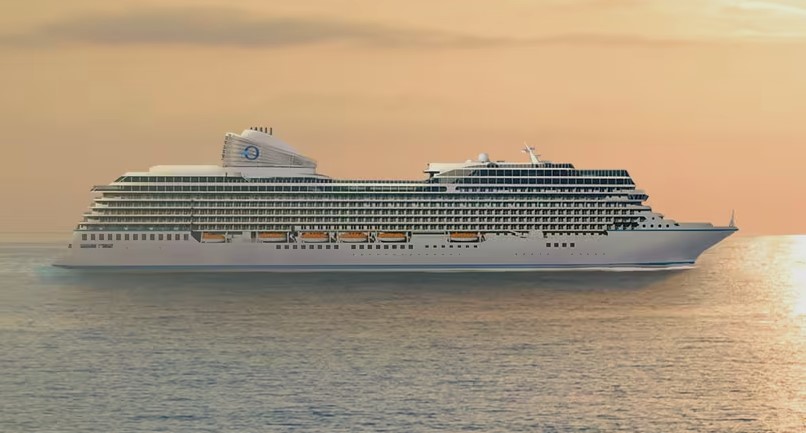 Nautica was refurbished in 2022 with elegantly charming lounges, suites and staterooms that boast luxurious, residential furnishings. Her decks are resplendent in the finest teak, custom stone and tile work. Nautica offers every luxury you may expect on board one of our stylish ships.
Regatta the flagship of Oceania Cruise fleet was recently refurbished in 2019 features all new remodeled suites, custom stone and tile work decks and beautiful residential furnishings in the lounges, suites and staterooms.
Insignia is better than new when refurbished in 2018. Every surface of every suite and stateroom is entirely new, while in the public spaces, a refreshed color palette of soft sea and sky tones surrounds a tasteful renewal of fabrics, furnishings and lighting fixtures that exquisitely encompasses the inimitable style and comfort of Oceania Cruises.
Marina and Riviera were refurbished in 2022. These sisters are the largest in the Oceania fleet and carry 1,248 guests. Marina and Riviera both provide an unforgettable food and wine parings as well as an opportunity for private dining at Privée
Sirena is better than new after being refurbished in 2019. Sirena embodies the most treasured elements of our celebrated fleet and features a few highlights all her own. Better than new, Sirena includes entirely new suites, staterooms and bathrooms and reflects the same beautifully re-inspired ambiance as her sister ships. She features Tuscan Steak, her signature specialty restaurant, which serves Italian favorites, succulent steaks and fresh seafood inspired by Toscana and Polo Grill, as well as the beloved restaurant Red Ginger.
At Cruises Only, your Personal Cruise Concierge can help you plan your luxury vacation experience from start to finish. Not only does Cruises Only provide you with the lowest prices on luxury cruise packages, we combine the best cruise line bonus offers with our exclusive perks, ensuring you get more value than booking direct with the cruise lines! Call 800-454-0927 today to reach a Personal Cruise Concierge or browse luxury cruise lines and offers.