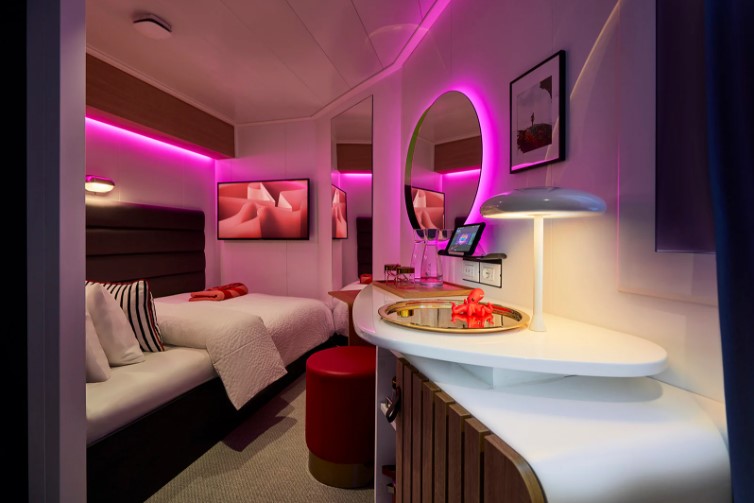 Traveling solo often raises questions about accommodation costs, especially in terms of double occupancy fees. Double occupancy rates typically apply to rooms designed for two occupants, such as couples or friends sharing a cabin. These rates are based on the assumption that two people will be sharing the expenses associated with the cabin, including accommodation and amenities. When you choose to travel solo, you may encounter situations where cruise lines charge a single supplement, which is an additional fee to compensate for the fact that only one person is occupying a space designed for two. This supplement helps cover the costs that would have been shared between two passengers.
However, the single supplement policy varies among cruise lines. Some cruise lines offer options for solo travelers, such as providing dedicated solo cabins at reduced rates. To maximize cost savings when traveling solo, consider booking on a cruise line that offers solo cabins for single travelers. Additionally, many cruise lines now recognize the demand for solo travel experiences and are adapting their offerings to cater to this demographic.
Cruise Lines that offer solo cabins:
Solo cabins are designed for single occupancy, providing solo travelers with a comfortable and private space. Unlike traditional double occupancy rooms, solo cabins are priced differently to accommodate individual travelers.
Celebrity Cruise Line has solo cabins on the Celebrity Apex, Celebrity Ascent, Celebrity Beyond, Celebrity Edge, and Celebrity Silhouette
Norwegian Cruise Line will have solo cabins on all ships starting January 2, 2024, but at this time you can book solo cabins on the following ships: Norwegian Bliss, Breakaway, Encore, Epic, Escape, Getaway, Pride of America, Prima and Viva.
Royal Caribbean Cruise Line offers solo cabins on the following ships: Anthem of the Seas, Adventure of the Seas, Brilliance of the Seas, Harmony of the Seas, Jewel of the Seas, Mariner of the Seas, Odyssey of the Seas, Ovation of the Sea, Quantum of the Seas, Radiance of the Seas, Serenade of the Seas, and Spectrum of the Seas.
MSC Cruise Line studio stateroom is available with the Bella Experience on MSC Meraviglia, MSC Bellissima, MSC Virtuosa, MSC Grandiosa and MSC World Europa.
Holland America Cruise Line has solo cabins on the

Koningsdam,

Nieuw Statendam and the Rotterdam.
Virgin Voyages offer solo cabins on Scarlet Lady, Valiant Lady and Resilient Lady.
Costa Cruises offers solo cabins on Costa Diadema, Costa Fascinosa, Costa Favolosa, Costa Pacifica, Costa Serena, Costa Magica, Costa Fortuna and Costa neoRomantica.
Are you ready to book your next vacation? Book with CruisesOnly for great fares and valuable benefits! You get more when you book with us instead of booking directly with the cruise line. We give you our exclusive bonus offers, plus all qualifying cruise line offers, plus all of the cruise line loyalty program benefits.
Call 800-278-4737 or book online at CruisesOnly today.